The designer radiant plate created by Scirocco H LAB chosen to heat the bathrooms of Design Hotels by Marriott signed by GaribaldiArchitects.
Sunshine Energy, the ultra-thin steel radiant plate (only 14mm thickness) with innovative electric operation and conceived by Scirocco H's design department, has been chosen to heat the bathrooms of Palazzo Velabro, a refined hotel that is part of Design Hotels by Marriott.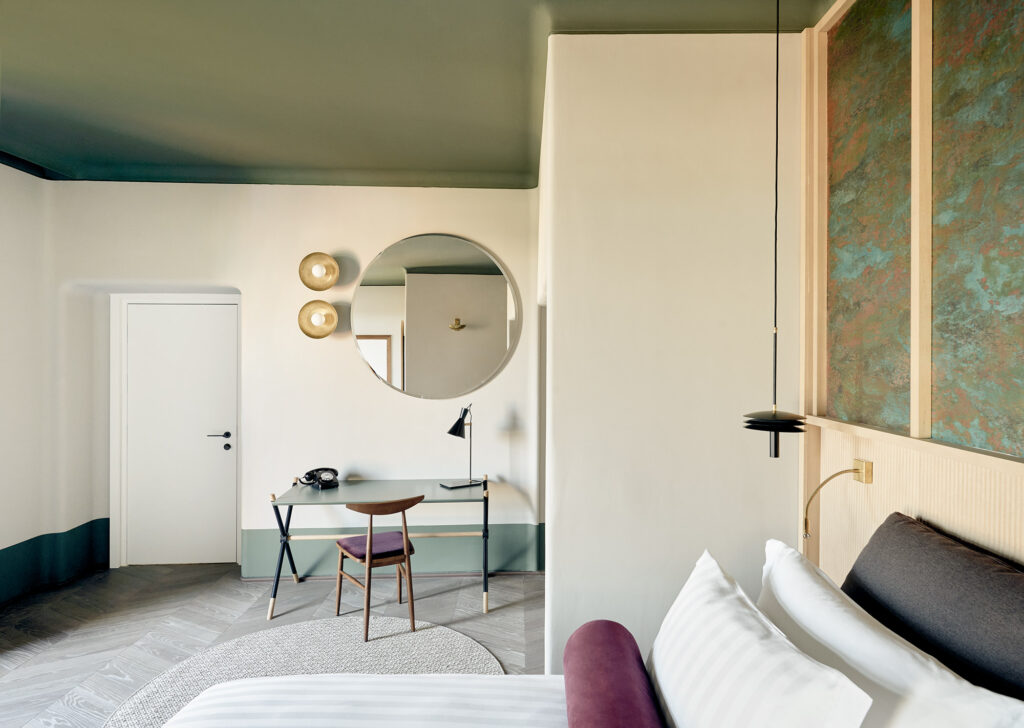 The structure, built in Rome in the first half of the 1700s with a splendid view of the Fori Imperiali, after the first conservative restoration carried out in the 1960s by Luigi Moretti, reopened as a design hotel in early 2023, under the management of the white label specializing in hotel management LHM, and signed by the Milan-based design studio GaribaldiArchitects.
The hotel, furnished with original, vintage and tailor-made design objects consists of 33 rooms on 5 floors including 27 design suites also equipped with kitchens, a Social Floor as an entrance lounge, a cinema, the Apicio 16 restaurant, ending with an enchanting terrace overlooking the Roman belvedere from a unique position.
Thanks to its technological core formed by a resistive heating circuit embedded in a low-thickness silicone sheath, a special technology that allows for excellent heat exchange between the heating elements and the metal surface of the radiator, Sunshine Energy for the facility's beautiful bathrooms ensures maximum thermal efficiency and reduced heat loss.