Special theme of the competition is the design of an innovative towel warmer suitable for installation on different types of boats. To be won € 5.000 for professionals and € 2.000 for students.
After the forced stop caused by the health emergency of the past few years, now at the start is the 3rd edition of the Design Warm Contest, the first of its kind in Italy, dedicated to the research for new talented designers to design innovative radiators and towel warmers, conceived by Scirocco H, Italian company specialized in design and construction of heated towel rails.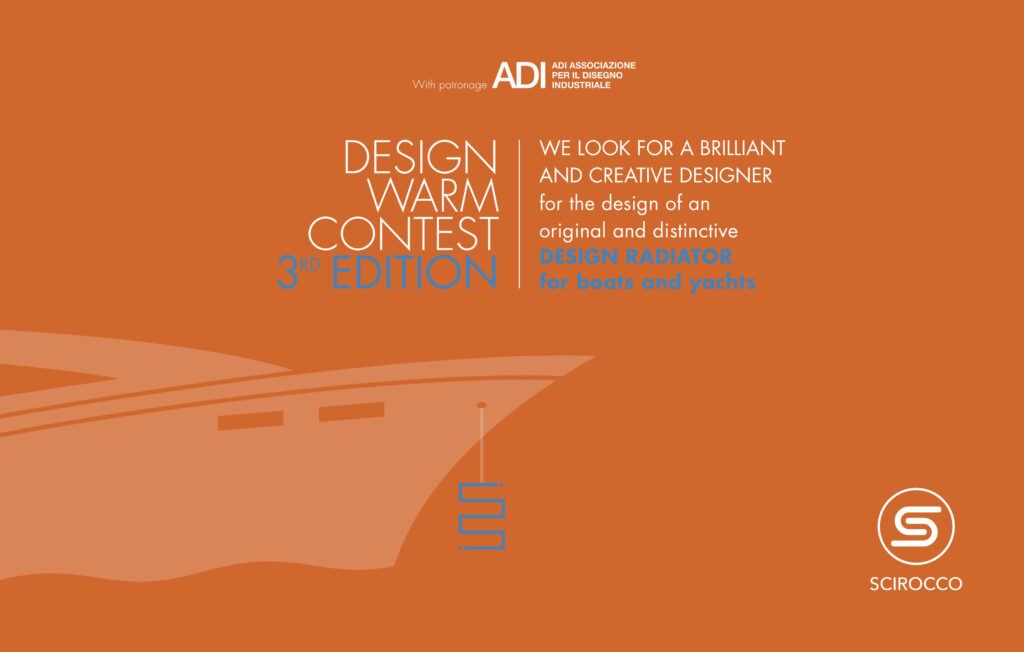 On the strength of the success of the first two editions which saw, as a whole, the participation of over 500 students (from over 30 schools and universities) and Italian and foreign professionals (from 23 countries around the world), the initiative, which for the third consecutive year it receives the patronage of ADI – Association for Industrial Design, is open to all Italian and foreign students attending universities, academies and schools of graphics and design, as well as to architects, designers, engineers (in possession of Vat number) without any age limit.
Candidates, individual or in groups, divided into the respective categories "students" and "professionals" must submit, starting from 15 September 2022 and no later than 15 December 2022, a project that contemplates the design of a towel warmer which combines several innovative aspects, both technical and aesthetic, suitable for installation on different types of boats (motor yacht, sail and motor sailer, etc.).
The winner of each category, chosen by a jury composed of the management of the company and experts and journalists of design and boating, will receive a cash prize of 2,000 euros respectively for the student category and 5,000 euros for the professional category; in case this project is considered valid by the company, but above all achievable, there would be the opportunity to be put it into production with a specific contract that will regulate the economic relationship with the designer.
The winners of the contest will be announced in February 2023 with a special awards ceremony.
All materials related to the competition can be viewed and downloaded at the website https://www.sciroccoh.it/en/contest/design-warm-contest/ and sent exclusively via e-mail (certified mail will be not accepted), duly filled out at designwarmcontest@sciroccoh.it