The design radiator chosen to heat the elegant rooms of the brand new hotel realized by CaberlonCaroppi Studio.
Winter, the towel warmer with an essential design invented by the creative department Scirocco H LAB and characterized by its innovative linking system of struts and pipes, has been chosen to heat the elegant bathrooms of the brand new Umiltà 36, the 5-star luxury hotel opened to the public after an important architectural, engineering and interior design intervention realized by the CaberlonCaroppi Studio.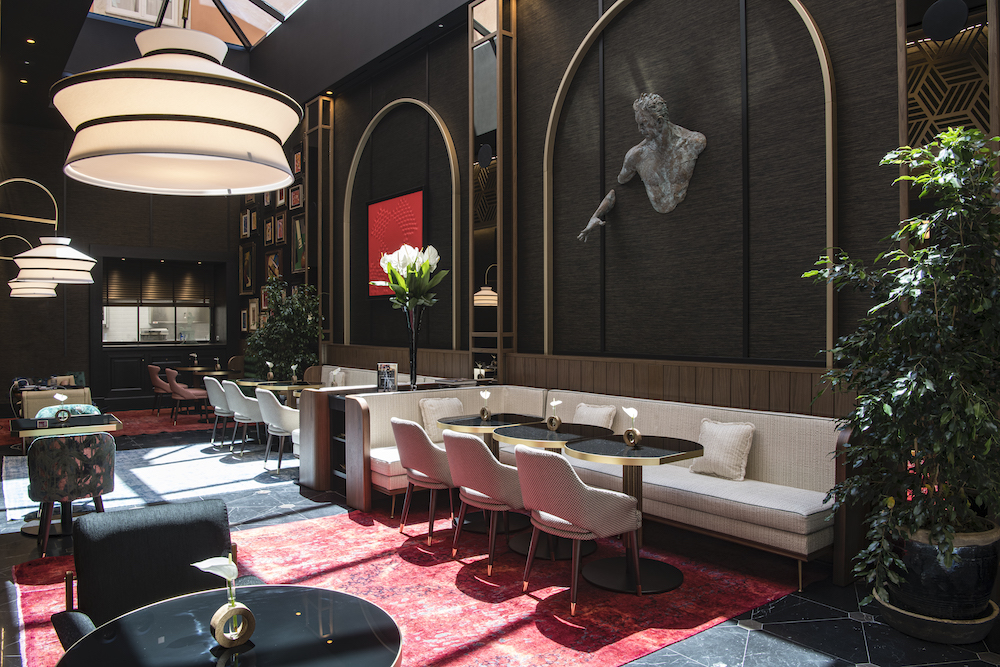 The hotel which stands in a historic building in Rome, a few steps from the Trevi Fountain, is inspired by the atmosphere of the elegant Roman lounges revisited in a contemporary key in a combination of decoration and minimalism, without forgetting a deliberate reference to the Dolce Vita. To the 29 rooms of the hotel, distributed on the noble floors of the building, where the heights of the ceilings have been emphasized by the use of wooden paneling and a design that refers to the style of the fifties, are added on the remaining two levels 18 apartments which guarantee a unique stay experience. The structure is completed by the Dandy Cafè, inspired by the eighteenth-century literary café and the figure of the dandy, the Argentinian-inspired El Porteño Gourmet restaurant, ending with the Flores terrace, café, lounge bar and tapas bar with a three hundred and sixty-degree view of the wonders of Rome.
Thanks to its minimal design and its technology, Winter complies perfectly with the luxurious and sophisticated hotel bathrooms, in a blend of aesthetic perfection and functionality. The black color chosen for it also intensifies the elegance of its shapes becoming as one with everything else in the room. Made entirely of brass, noble material for its quality and durability, Winter owes its success to the technology with which the uprights are connected with the horizontal square-section tubes. This characteristic technique that Scirocco H uses as an alternative to the classic welding makes Winter a unique towel warmer with impeccable aesthetics: while maintaining unaltered its solidity, the aesthetic imperfections due to the welding process are removed.