The Bou-Tek space in Milan has hosted today the award ceremony for the first edition of the Design Warm Contest, the competition organized by Scirocco H to find new talented designers for the design of innovative design radiators and towel warmers.
The first initiative of its kind in Italy, conceived by the Gattico company, under the patronage of ADI Industrial Design Association, open to students and professionals "under 40", saw the participation of 137 projects, 93 for the category dedicated to architects/designers and 44 for students, from all over Italy, which has also witnesses some international involvement, with participants coming from Cuba, Morocco, Israel and Lebanon just to name a few.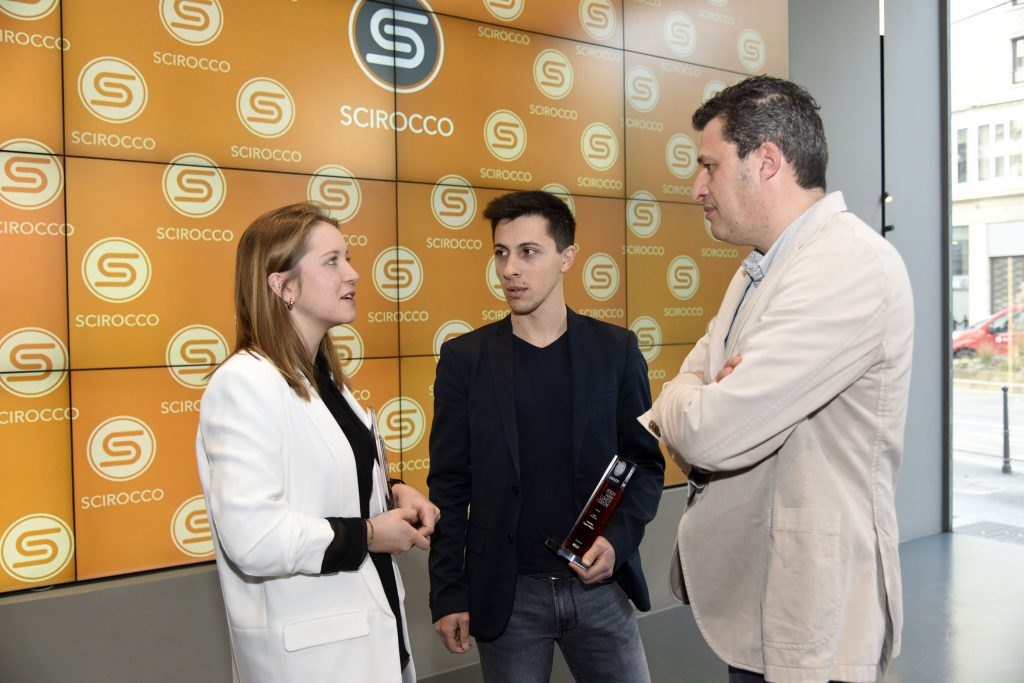 The winners of the first edition of the Design Warm Contest according to the jury composed of Filippo Arbellia (Scirocco H), Sabrina Mora (Scirocco H), Claudio Moltani (journalist DDN), Davide Cattaneo (AREA journalist), Franca Lucarelli (architect) and Angelo Dell'Olio (interior designer Archiproduts) were Ellipse for the students category and Dangle for the architects/designers.
Ellipse, a free-standing electric radiator designed by the students of the Milano Politecnico, Paola Zani and Filippo Tomasi, was able to stand out for the originality of the idea, which combined different materials (copper, ceramic powder and cement), technologies (lighting, APP, wifi) and functionality (possibility of use in the bathroom, living room, bedroom) winning the prize of €2.000.
The prize of €5.000 euro for the architects/designers category was instead assigned to Dangle, a tubular suspension radiator made of aluminium, designed by the Livornese interior designer Simone Rosi. His work has impressed the jury for the innovative idea, unique in its kind on the market of radiators, which subverts the classic concept of radiator with wall installation.
Finally, the jury wanted to give a special mention to the Institute of Applied Arts and Design of Turin – IAAD for actively involving its students with 14 projects entered in the competition.
"We are very satisfied with the results obtained – commented Filippo Arbellia CEO of Scirocco H – both from a quantitative and a qualitative standpoint; in fact, it is not easy to design and engineer a heated towel rail. The large number of projects we received marked by such a high technical level really impressed us. The winning projects, then, have been able to interpret in an exemplary way the philosophy that distinguishes Scirocco H, combining design, research of materials and functionality ".