The Grand Hotel et Des Palmes is an historic hotel in Palermo located in Via Roma.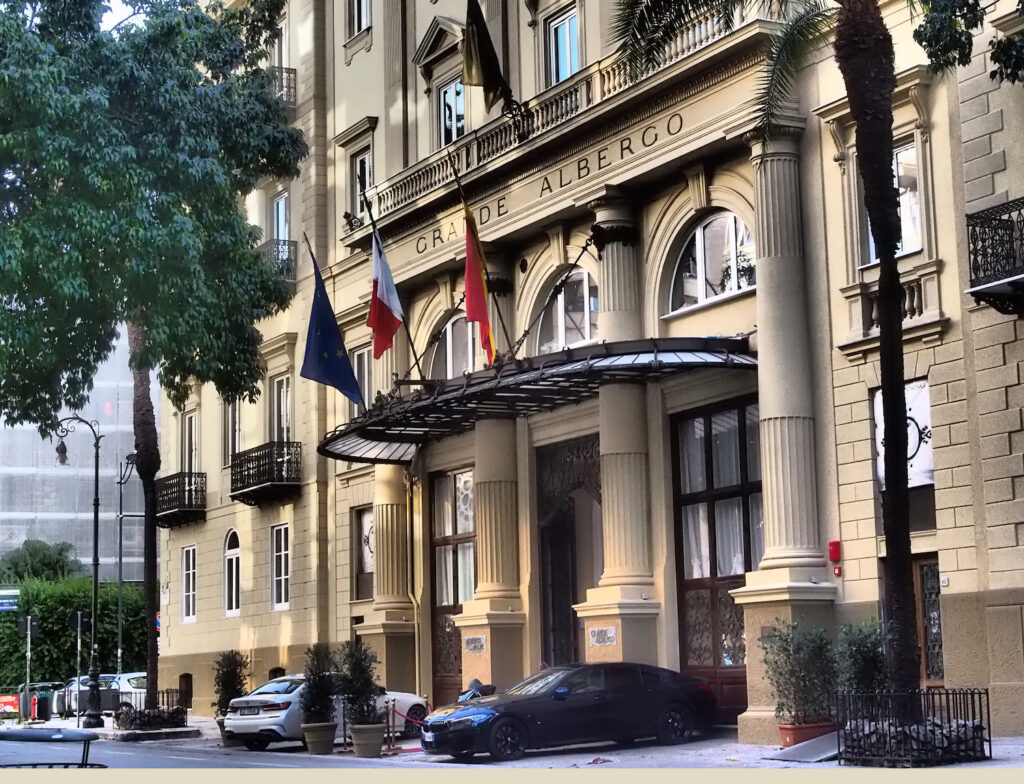 The building built as a private residence in 1874 on the initiative of the Ingham-Whitaker family in 1907 was transformed by the architect Ernesto Basile into the Grande Albergo delle Palme, thus becoming a luxury hotel and a symbol of the Belle Époque. Among his most illustrious guests we remember Richard Wagner, who stayed there to restore and finish off his masterpiece, Parsifal. The hotel, recently renovated by the architect Giuseppe Corvaia, becoming a 5-star luxury hotel has 102 rooms, a SPA and three restaurants led and supervised by chef Filippo La Mantia.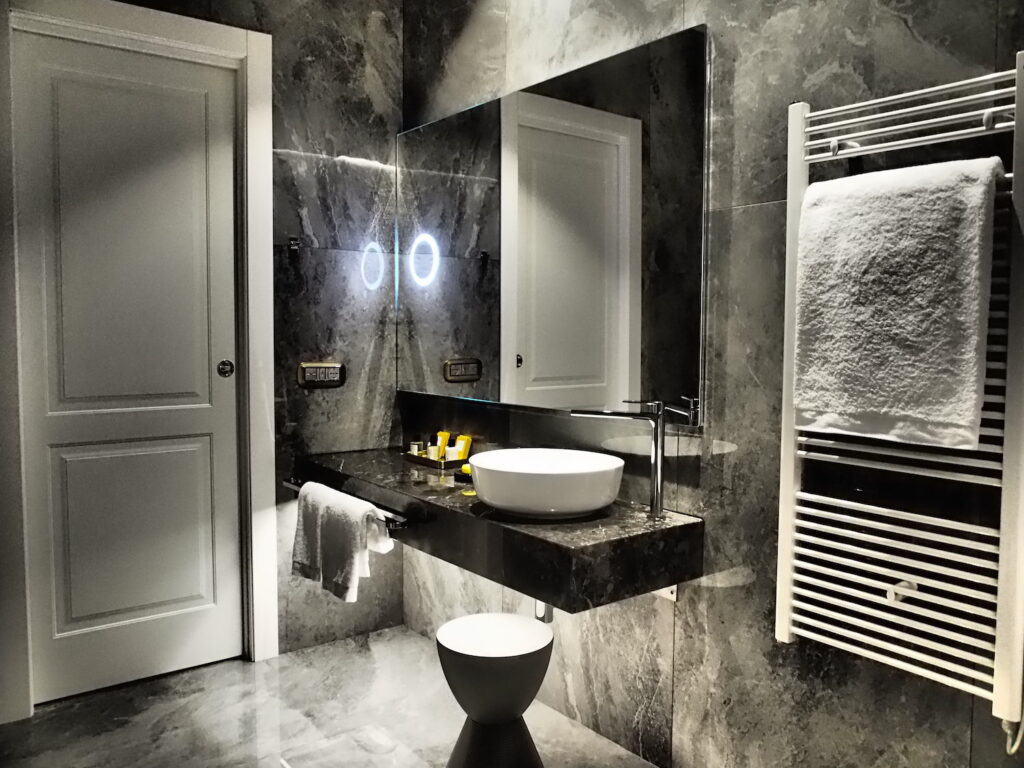 For the hotel's luxurious bathrooms, the choice fell on Small, a design steel towel warmer, appreciated for its clean design and thermal efficiency.