Over 3000 paper-clip shaped radiators designed by Lucarelli-Rapisarda sold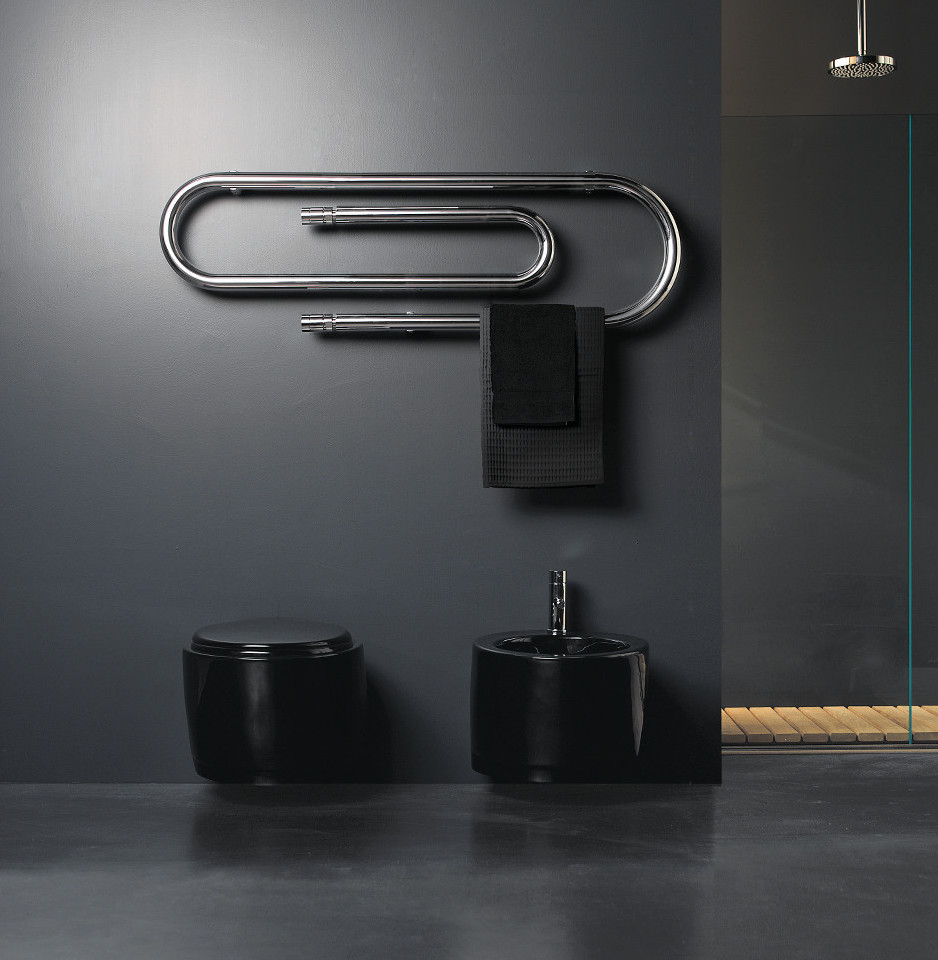 Launched in 2007, now over 3000 pieces have been sold, all over the world. These are the numbers that speak of the 15-year success story of Graffe, the paper-clip shaped radiator created by Scirocco H and designer Franca Lucarelli-Bruna Rapisarda.
Graffe's design inspiration were the years of pop art. The idea was to reinterpret the form of everyday objects with a change of function. This led to an innovative and distinctive design radiator, made from 42mm circular steel piping, wound sinuously round to recreate the characteristic shape of a paper clip, giving life to a unique heating element and towel warmer, which transcends functionality to become a stunning furnishing piece.
On the basis of the hydronic radiator, an electric version was developed and launched in 2017, to add practicality to the design, making it possible to install anywhere, especially where a heated water delivery system is absent, would require too much work, or is structurally impossible. Furthermore, by using a dry electric heating element, it minimizes electricity consumption, even more so when combined with the wireless kit with thermostat, for ideal temperature regulation and full control of energy consumption.
"Graffe is one of our products that for years has distinguished us on the radiators market," comments Sabrina Mora and Filippo Arbellia, shareholders and directors of Scirocco H, "Due to its shape and size, it's impossible not to notice it. And these characteristics combined with its quality of construction and thermal efficiency have made it a success on the market. It is a product that makes us proud because it embodies all facets of Scirocco's soul: from aesthetic refinement to the originality that lies behind its design, the craft quality in its production, and the obsessive attention to detail."